The return of the Bourbons and King Louis XVIII to power after Napoleon's second abdication in 1815, provoked a wave of emigration from France. Some of the emigres - incl. Marshal Grouchy and Generals Bertrand, Clausel, Lefebvre-Desnouettes, and the two Lallemand brothers (Charles and Henri) were condemned by the royal ordinance and they risked execution if apprehended. On 24 July 1815, the Bourbon government issued an "ordonnance du roi" containing the names of individuals to appear before courts-martial.

John Elting writes: "Berry was of the opinion that it was necessary to kill at least 8 marshals; above all, the Royal family wanted [Marshal] Ney's scalp. Ney had gone into hiding but was picked up by a minor official. Louis ordered him court-martialed. Designated to preside over that trial, [Marshal] Moncey addressed a moving memorial to the king, pleading for Ney's life ... That touched Louis' royal benevolence; he immediately slapped old Moncey into confinement without a trial and broke him from the list of marshals. ... Accordingly ney was sent before the Chamber of Peers. His trial was rammed through, Louis' Prime Minister, the Duke of Richelieu, appearing to notify the peers that they owed it to Europe and the world to find Ney guilty. The peers, many of them Ney's old comrades, did just that. ... The King ignored Madame Ney's pleas for mercy; Tsar Alexander [of Russia] and Wellington [of Great Britain] refused to intervene. ... The Bourbons also shot the flash-tempered General la Bedoyere. ... Ney's execution was managed by one of Louis' new generals, Louis de Rochechouart, who had served against France as a Russian officer for years." ...
"The Bourbons also yearned to shoot [Marshal] Soult, but the master maneuverer was not to be caught by their flutter of boudoir brigadiers, slipping through their search as if he carried fern seed in his mouth and went invisible. ... "The Bourbons had planned numerous other military executions ..." (Elting - "Swords Around a Throne" pp 665-666)

Ney was executed by firing squad in Paris near the Luxembourg Garden in December 1815 - an event that deeply divided the French public. He refused to wear a blindfold and was allowed the right to give the order to fire, reportedly saying: "Soldiers, when I give the command to fire, fire straight at my heart. Wait for the order. It will be my last to you. ... I have fought a hundred battles for France, and not one against her... Soldiers Fire!"

Many generals and officers fled, some to Germany (for example Drouet d'Erlon became a successful brewer near Munich in Bavaria), Prussia, Belgium, and America. Lower ranking officers went back to their towns and villages. As for the marshals, their fates were various. Marmont and Victor rode high in the glory of self-justification. In contrast Davout was stripped of rank and pay for years.

Bonapartists in Alabama, USA.
Vine and Olive Colony.

Rafe Blaufarb wrote in Alabama Review: "Of the hundreds of Bonapartist faithful who fled to the United States, the most prominent became involved in the formation of a French settlement in western Alabama, in what is now the Demopolis area. Best known as the Vine and Olive Colony, this short-lived establishment was the scene of one of the most colorful episodes in Alabama's history.

Yet, while immortalized in romanticized antiquarian accounts, novels, poetry, painting, and even a John Wayne film ("The Fighting Kentuckian") of questionable historical and artistic value, the Vine and Olive venture has not yet received the scholarly treatment it merits."
In March 1817, Congress authorized the sale of four townships to the Bonapartists, at two dollars per acre. Albert James Pickett writes: "Dr. Brown, of Kentucky, who had traveled in France, and had become much interested in these unhappy people, advised them to settle near the confluence of the Warrior and Tombigby, which they determined to do. Organizing in Philadelphia, the company was found to consist of 340 allottees, and the land was divided among them; some acquiring a full share of four hundred and eighty acres, and others half and quarter shares, and some not more than eighty acres. ...

Among the French emigrants were many distinguished characters. Count Lefebvre Desnoettes had been a cavalry officer, under Bonaparte, with the rank of lieutenant-general. ... Vivacious and active, handsome in person and graceful in carriage, he was the most splendid rider of the age in which he lived. ... Napoleon frequently made him valuable presents, and influenced his cousin, the sister of the celebrated banker, La Fitte, to espouse him. While he was at Demopolis, that lady made an attempt to join him in exile, but being shipwrecked on the coast of England, was forced to return to France. At length, she negotiated with the French government for his return, and, through the influence of her family, succeeded in obtaining permission for him to reside in Belgium. This induced Count Desnoettes, in 1823, to leave Alabama in the ship Albion, which was wrecked upon the coast of Ireland, at Old Kinsale, in view of an immense number of people, who were standing on the cliffs. The distinguished refugee was washed overboard, and the ocean became his grave. While in Marengo county, he often received large sums of money from France, and was the wealthiest of the emigrants. Near his main dwelling he had a log cabin, which he called his sanctuary, in the centre of which stood a bronze statue of Napoleon. Around its feet were swords and pistols, which Desnoettes had taken in battle, together with beautiful flags, tastefully hung around the walls. ...
Colonel Nicholas Rooul, a remarkable personage, had been a colonel under Bonaparte, and had accompanied him in his banishment to Elba. When his imperial master left that island, Rooul commanded his advanced guard of two hundred grenadiers upon the march from Caenes to Paris. ... Colonel Rooul lived several years upon his grant [in Alabama], and, becoming much reduced in circumstances, was forced to keep a ferry at French Creek, three miles from Demopolis -- being accustomed to ferry over passengers himself. Often would the American traveler gaze upon his foreign countenance, martial air and splendid form, and wonder what order of man it was who conducted him over the swollen stream. At this time Rooul, being in the prime of life, was a large, fine-looking man. He was firm and irascible in his disposition, and was a dangerous competitor in any controversy in which he might engage. His wife was a handsome woman, of the Italian style of beauty. ...
J. J. Cluis, one of the refugees, cultivated a farm near Greensboro. He had been an aide to Marshal Lefebvre, the Duke of Rivigo, who was afterwards at the head of the police department of Paris. ...
General Count Bertand Clausel had been an officer of merit throughout Bonaparte's campaigns. During the Hundred Days he commanded at Bordeaux, and making the Duchess of Anglouleme prisoner, released her, for some unknown cause. The general did not occupy his grant, but became a citizen of Mobile in 1821, living on the bay, furnishing the market with vegetables, and driving the cart himself. Returning to France in 1825, he was subsequently made, by Louis Philippe, governor and marshal of Algeria.
Henry L'Allemand, who had been a lieutenant-general, commanding the artillery of the imperial guard, was an officer of great merit and a man of high character. He married the niece of Stephen Gerard. General Charles L'Allemand, his brother, had also been an officer of distinction in France. Filled with daring and ambitious projects, he employed the following language in writing to his brother: "I have more ambition than can be gratified by the colony upon the Tombigby." This was literally true, for he soon made a hazardous expedition to Texas, collecting followers at Philadelphia and in Alabama. Arriving at Galveston Island, which was shortly afterwards submerged, his people suffered greatly for provisions, and were generously relieved by the pirate, La Fitte. Annoyed by the Indians, and prostrated by disease, in a short time most of the colonists perished, and the establishment failed.

The celebrated Marshal Grouchy was one of the Philadelphia associates. He was a man of middle stature, and had very little, apparently, of the military about him. Not being popular with the refugees, in consequence of his conduct at Waterloo, to which they imputed the loss of that day, he became involved in controversies with them in the American gazettes. He never came to Alabama, but one of his sons, who had been a captain in the French army, settled his grant near Demopolis. The marshal afterwards returned to France and enjoyed honors under the Bourbons."
"Owning no slaves, a number of German redemptioners were imported, through the enterprise of Desnoettes, but these people proved a burden and expense, and also disregarded their obligations. The French were less calculated, than any other people upon earth, to bring a forest into cultivation. The provisions which they raised were made at the expense of extravagant hire, and Desnoettes expended over 25,000 dollars in opening and cultivating his farm. In this manner the whole colony, after a few years, became poor, and many were forced to sell their claims to Americans, who soon opened large plantations, and made the earth smile with abundant products." (Albert James Pickett - "History of Alabama")
In Latin America: Mexico and Guatemala.

Other French veterans hoped to make their fortunes serving the cause of Latin American independence. Recruiters for the Spanish insurgents, as well as for the international privateers who sailed under their flag, could be found in the major seaports of the eastern United States and in New Orleans.


Those who found their way into the independence movement included General Charles Lallemand, Colonel Louis-Jacques Galabert, Colonel Nicolas-Louis Raoul (who would rise to the rank of general in the Guatemalan army), and the Polish officer Jean (Jan) Schultz, a giant over 213 cm tall who served first in the Polish Vistula Uhlans and Lancers of the Old Guard.
Bonapartists in Texas.
Champ d'Asile.

Large group of Bonapartists fled to Texas. J.T. Headley writes: "[After 1815] Many of the French officers went to Spanish America and served in the war against Spain, while others came to the United States. Among these latter was the fiery Lefebvre-Desnouettes, who had so often led the Horse Chasseurs of the Guard. Lallemand, one of Napoleon's bravest generals, came here also .... In 1817, General Lallemand, who had communicated to Joseph Bonaparte, then residing in Philadelphia, his plan, assembled the officers of the Guard, as well as the other proscribed officers of the army in that city. ... The expedition, nearly 200 strong, left Philadelphia the 17th of December, at seven o'clock in the morning, and arrived at Galveston Island in Texas the 18th of January. Here they disembarked to wait for Lallemand, and constructed huts of reeds and pieces of timber thrown ashore from shipwrecked vessels-surrounding the whole with a fosse-to protect their bivouac from the attacks of Indians. On the 20th of March, Lallemand arrived with some 60 more, from New Orleans. Four days after, they started for the "Champ d'Asile," in ten large launches, which they had bought of a pirate. ...
Three cohorts of infantry, cavalry, and artillery, were formed to defend the colony and maintain orders while fortifications were erected to protect them from the attacks of the Spaniards and Indians. The last time those officers had superintended the erection of fortifications, was on some great battle-field of Europe; now they were laboring with their own hands in the wilds of Texas. Their camp was guarded with the same scrupulous care they were wont to guard their bivouac, when Napoleon was in their midst. Then all were officers, while now all but a few ranked as common soldiers. This little army of officers spent a good deal of its time in manœuvring and military exercises. For the generals, superior officers, and women, large huts were constructed, but all the others bivouacked as they did in Poland, during the campaigns of Eylau and Friedland, eating their meals from wooden trenchers. To drive away wild animals an enormous fire, made of fallen trees, was kept constantly burning, around which, at all hours of the day, groups of veterans could be seen telling stories of the past and awakening the memory of by-gone deeds of fame. The environs of the fire these exiles jocosely called the Palais Royal, and those who told stories and related adventures, the fops that promenaded it. ...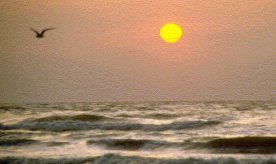 Thus they passed weeks and months in their solitary home making the woods ring with the stirring description of marches, and sieges, and battles, and victories. Some among them had been with Napoleon at Elba, and recalled his kindness to his Old Guard there, and how cheerful he seemed when manœuvring his little band, as though it were the grand army. They had long conversations about him in his island prison, and spent much of their time in forming plans to effect his deliverance. One was, to obtain a swift sailing ship, and hover round the coast till a favorable opportunity offered itself, and then make a sudden descent and carry him off. If that remnant of the Old Guard could once have set foot on the island, it would have required something more than bayonets to have stopped their march on Longwood. But what did they design to do with him when they had effected his release? To go to France and exhibit another return from Elba, and another triumphal entry into Paris? No, they 'would bring him to the Champ d' Asile.' He should stand before their bivouac fire, as of old, and they would minister to his wants and he would be content in their midst. What a hold he must have had upon their affections when he could fill them with such desperate resolutions and longing desire to have him with them. "
Thus they intended to rescue their beloved Napoleon from St Helena. Prostrated by disease, in a short time most of them perished. Their dispersion caused this scheme to vanish.
Champ d'Asile is located on the Trinity River in Texas, near today Moss Bluff in Liberty County and not far from Houston.
Napoleon left huge sums of money
to be divided among the 'proscribed men
wandering in foreign lands.'
When at last death knocked at Napoleon's door he remembered his soldiers in his will. Approx. 200,000 francs were to be divided among the amputees of Ligny and Waterloo, with double to the Guard, and quadruple to the men of the Elba Battalion. The Emperor also left 100,000 francs to be divided among the "proscribed men wandering in foreign lands". He remembered Lefebvre-Desnouettes, Lallemand, and many many others.